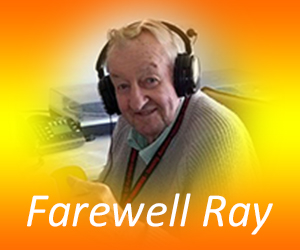 Tune to 979fm this Tuesday February 25 from 2-4 pm for a very special tribute to Ray Goodwin.
The recent passing of veteran presenter and 979fm life member Ray Goodwin has left an unfillable hole not just within 979fm but also within our whole community.
Ray was also a long time presenter on 98.5 Apple FM in Bacchus Marsh as well as a much loved and respected member of the Bacchus Marsh RSL and the Royal Andaluvian Order of Buffaloes.
Join us on Tuesday as we pay tribute to Ray and for everyone who knew him, please feel free to phone in during the show and share your thoughts.