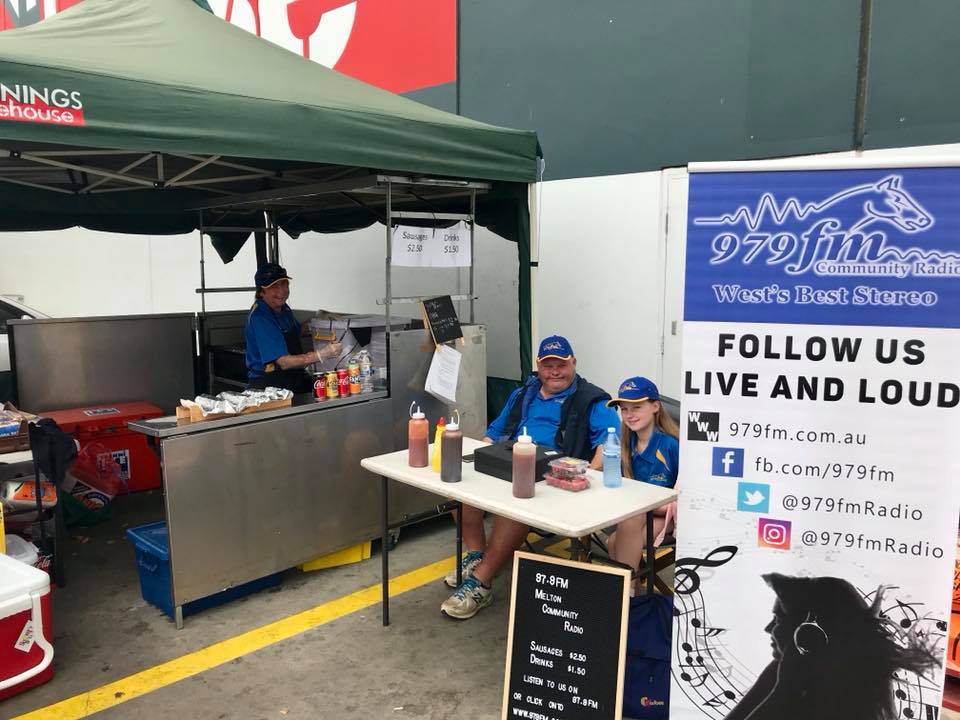 29th December – We had a very successful day at our fundraising barbecue thanks to Bunnings Warehouse, Melton. These funds allow us to continue supporting our community involvement within the City of Melton.
Who doesn't love a good old sausage sizzle….. especially a Bunnings Fundraising Sausage Sizzle??!!!!  Well, on Friday, 29th of December 2017, and on Monday, 1st of January 2018, we will be at Bunnings Melton (off Barries Road) cooking up a storm of sausages and onions, topped with your choice of available sauces to curb your hunger.  Feeling thirsty?  We will also have a selection of cold drinks as well.
Come on down on either day, say hi to the crew from Melton's own 979fm, and grab a bite to eat.  All proceeds from both days come straight back to your local community station to help us to improve our facilities so we can keep doing what we love…… entertaining you.
We would love to see you there!!!!